Whilst there is no guaranteeing that Labour will win the General Election, they do appear to be winning the battle for ideas across the transport sector.
From the 'heyday' of rail privatisation and bus reregulation, the Conservative Party appear to have adopted a more interventionist approach with Government, including local government, being given an ever expanded role.
Of course, no Conservative Minister or candidate is going to publically back rail nationalisation as their preferred option but they know that the policy is one of Labour's most consistently popular. Why? It isn't necessarily because of any sepia-tinted view of British Rail but because the current system doesn't seem to work for them. Confusing ticketing, the expense and delays are constant refrains.
The Rail Delivery Group are doing a sterling job of defending the sector but they know Labour is lost as far as they are concerned. There may still be hope for the Conservatives but given Grant Shapps' recent comments that may be diminishing too.
In his few short months as Secretary of State, Shapps has already threatened to bring Northern Rail under public control and championed the new 'On Time' statistics which measure on time as being within 60 seconds.
Much is expected of the Williams Rail Review and the changes that could be proposed, especially for a new 'guiding mind'. But addressing the Transport Select Committee about his review, Keith Williams, said:
"I do not see any reason why the proposals would not be adopted, whatever political party came into power."
On one level that is a very high hurdle to set. On another, it suggests a degree to consistency between the policy positions of the parties.
There are some aspects of the Grayling-era approach that certainly do not fit with a Labour-type approach. The much-vaunted idea of private sector led initiatives seem completely at odds with nationalisation. But they do not appear to have progressed very far and many of those involved complain of a lack of feedback and proper engagement. So talk about the private sector does not necessarily lead to delivery.
And the position where it comes to buses is even starker. The current Prime Minister has declared his love for buses. In his speech to the party conference, Johnson promised to 'expand (the) bus transport'. There is no doubt that the promised national bus strategy could be transformational but all the time that the industry is in receipt of the, for some much-needed, Bus Service Operators Grant (BSOG), and the subsidies from authorities to run routes then intervention will happen. In essence, if you take money from the public sector then you face controls from the public sector.
Again, in addressing the Transport Select Committee, Shapps seemed to suggest that local authorities could have a role in operating local bus companies. So the promised national strategy could well give local authorities and transport bodies more powers over buses and operators. The idea that more money will be given to private sector operators simply to expand the network does not seem feasible. Such subsidisation of the private sector is not politically acceptable. Conservative local councillors have long been in favour of more direct control but the party centrally wanted to stick to the benefits of the free market and competition. That willingness to defend a purely competitive approach is waning.
There is also a popular misconception that Labour sees no role for the private sector. In reality, much of its plans for investment in infrastructure is based on the involvement of the private investment. Labour needs the private sector if it is to deliver on its plans.
Devolution is a common theme amongst all the political parties and local control over charging schemes and dealing with air quality has a large degree of cross-party consensus, at least at a national level.
There will, of course, remain differences over ongoing industrial disputes but otherwise champions for a competitive, deregulated, private approach to transport are increasingly thin on the ground.
My article for Transport Times.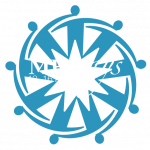 At a time when trust in politicians and the media is falling, the role of reputation is increasingly important. A strong reputation can cut through the noise and ensure that you are listened to.
Reputations are not created overnight and they need time and effort to build. Putting a plan in place is an essential first step but this has to be built on a knowledge and understanding about what your stakeholders expect of you.
It does not matter what sector or industry you work in. It does not matter whether you work in the private, public, NGO or charity sector. A strong reputation can deliver attention and makes sure people listen to what you have to say.
What people look for in a reputation varies between sectors and individuals which is why definitions of reputation can be a little difficult to pin down. Many are also obsessed with the corporate sector but in reality reputation applies to all.
The list of definitions could go on. However, what it really boils down to is what people think of you.
Some opinions will, however, be more important to you than others. Not all carry equal weight. Their relative importance will come down to how influential they are on you or your organisation. So typically, a political or regulatory audience, main suppliers or customers would all rank highly in the corporate sector. For charities and NGOs, what donors think of you would be of critical importance.
Reputations are made up of often complex and overlapping strands including trust, confidence, competence, ability, standards, and fairness. These components can vary between organisations and individuals but key drivers nowadays are being seen as honest, open and transparent.
That means keeping promises you make to stakeholders—be they explicit or implicit.
Reputations are informed by a mix of fact, perception, reporting, instinct, and relationships. So when building a reputation you need to consider all of these elements. Reputations need constant attention and they stand or fall by the quality of communications.
Some bodies have strong leaders which embody everything that the organisation stands for. This sort of approach can really help when dealing with the media. They like a high profile leader who is prepared to state opinions. A very public profile commenting on issues can also be accompanied by a robust approach to thought leadership.
If you are offering your intended audience something of relevance and value to them, then your influence will grow. Influence also means maintaining contacts and building them over time. So using the opportunities presented by commenting in the media and thought leadership. I would also recommend being proactive through your networking and use opportunities to strike up new relationships. Again, using reputation to ensure that you are heard and listened to.
None of this will mean that you go unchallenged by the media or through social media. They will continue to play a valuable role in holding us all to account. But that should not mean that you simply have to take whatever they say. You may need to hold the media, especially social media, to account yourselves. Again a strong reputation will enable you to do this more effectively.
Writing a blog in advance of the forthcoming UK General Election, Francesca Unsworth, Director of News and Current Affairs at the BBC said:
"We will make judgements on the facts and endeavour in a complicated world to provide our audiences with the information they need – so they can make up their own minds."
This demonstrates that you need to think clearly about your communications channels and where your stakeholders are as well. If you want to respond to a media or social media comment, how can you make sure that you are effective?
Media organisations themselves too have to think about their own reputations which can be damaged as well.
Building, maintaining and protecting reputations should be a full time job for us all especially in an era of global distrust.