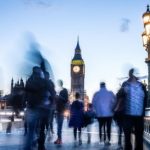 The New Year brings home the new political realities facing everyone in public affairs. But what are these new realities and how should we deal with them?
The December General Election changed the public affairs environment completely. Gone are the days of small / non-existent majorities and coalitions. We now enter a period of strong and stable government supported by a big Parliamentary majority.
That in itself changes everything but it is only one of the consequences that we need to consider.
Big changes, quickly – the Government will want to show that it means business from the outset. We have already seen the announcement of the Budget and a clear commitment to infrastructure, especially in the North. We are already looking forward to the National Infrastructure Strategy, the Williams review on rail and the outcome of the HS2 review. Infrastructure and the NHS will form the core of the Government's agenda. Aside from any genuine commitment to a One Nation approach the reality is that these need to be the priorities if Johnson is to continue his electoral success at the next election;
The first year will set the whole tone for the rest of the Johnson Government – everything that happens in 2020 will be focused on the next General Election. Not least because 'shovel-ready' infrastructure still takes time to progress and voters will need to feel the benefit of extra money going into the NHS as well;
No more knife-edges – we have all become used to votes in Parliament that could go one way or the other. Opposition to the Government could come equally from the Opposition party from within the Cabinet. That has all changed. What this Government wants to do, it has the numbers to do. Johnson has the political authority to move people, change departments and reward those who he wants to see rewarded. There will be less emphasis, if any at all, on balancing wings of the party or ideological position. Whatever Boris says will happen;
Labour will be trying to establish its strategy – with the size of Johnson's majority, Labour will be reckoning on being in opposition for at least 5 years. That means it needs to work out what sort of opposition it wants to be. That will consider both how it holds the Government to account but also how it can reconnect with its former 'Red Wall' voters. These decisions will, of course, be influenced by the election of its new leader. You can though imagine Rebecca Long-Bailey being more consistently oppositional whereas Keir Starmer could be more selective in his opposition and even support for sensible measures;
The future of the Union – there is much less certainty about how the relationship between England and Scotland will play out but the initial assumption has to be that there will continue to be a level of antagonism between the two governments. If we add in more potential devolution in England and a 'leveling up' which is being suggested in the promised White Paper, then the reality is one of great complexity; and
A competitive space – with more legislation and more policy development taking place, this is more like public affairs as usual rather than the anemic, Brexit-only position of recent years. But that brings with it a realisation that more organisations will want to engage with government and across Parliament. We will all face a much more competitive space for the time and attention of politicians, advisers and officials.
We are continuing to work with clients to advise them on how to work with the new political realities. There are challenges for all of us.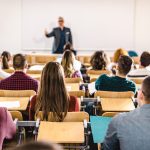 To help boost your own career and get into good habits early on, training and development should be a fundamental part of public affairs.
Learning and development rightly now plays a much greater role in most workplaces. You only have to look at the employers that win 'best places to work' awards to see that training is at the heart of their offer. It shouldn't just be about newer entrants to public affairs as well. We need to give thought to how best lifelong learning can become more of a reality as well.
But it is always worth thinking about some of the benefits that this approach to learning can bring.
Start good learning habits early on – from the very outset of a career, learning should be part of the working environment. New entrants to the profession tend to be better at asking for formal training opportunities and this has to be applauded. There are plenty of excellent courses available covering a range of PR topics, and public affairs is very much part of that mix as well. Most employers should also make some training budget available for teams but it also worth thinking about spending (or investing) your own money sometimes as well
For those just starting out in public affairs, the election of a new Government presents a timely opportunity to think about early engagement, parliamentary processes and to ensure that good and ethical public affairs practices are being adopted. Again training can really help;
Formal qualifications – as PR qualifications become the norm then employers will become more familiar with the benefits they bring – the additional skills, ways of working etc, some may already mention a preference for such qualifications in the job specification but even if they do not you can still include them on a CV and talk about the benefits in interviews. The learning will demonstrate real commitment to your role;
Being taken 'seriously' – many involved in public affairs have to work with a range of professions which already have qualifications available. Gaining your own such qualification and undertaking training only helps when working alongside these other professions;
An improved reputation – these is no doubt that public affairs, aka lobbying, has suffered by its own reputation. The more of us that undertake training, write books, sign up to codes of ethics and contribute to the progression of the profession, the more that reputation will improve. Frankly, that can only help all of us;
Never too late! – there are always new things to learn, whether that's new skills or getting to grips with new technology or social media platforms. The learning rule should apply to anyone, regardless of their age or level of seniority. It also provides a useful double check to make sure you are doing the right things and you never know, you may end up learning a few new tricks as well;
Challenges established practices – some places inevitably adopt a 'that is always how we have done things' type approach. Learning and training can provide the tools to break down such barriers and facilitate new ways of working. More effective ways of working; and
Joining-up teams – joint training across teams can be a really effective way of removing barriers and getting everyone to understand the pressures, motivations and demands of others. If teams better understand each other then they can deliver more effective outcomes together. These sessions can also help networking across teams as well. They sometimes rarely get to spend any amount of time with each other.
There are some excellent courses available and I would urge everyone to get into some good training habits.
This was blog was also published by the PRCA.