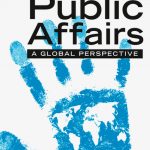 In our highly politicized world, public affairs plays a more important role than ever not just in how each nation functions and internally but how it is presented and interacts on the global stage.
Buy from Urbane Publications.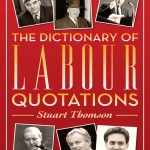 Anyone who has an interest in Labour or the left needs a copy of this brilliant compendium of left-leaning quotations. The collection features all the best quotes from all the great thinkers, whether they were reactionary or revolutionary, campaigning or policy-making, thinking aloud or writing it all down. The likes of Marx, Miliband, Attlee and Aristotle stand side by side in this neat reference guide, where you'll find the best of Brown, Blair and Balls along with all that Rousseau, Robespierre and Russell had to say.
The Dictionary of Labour Quotations brings together insights, remarks, retorts, wit and wisdom, making it essential reading for everyone with a passion for the Labour Party, socialism or the left side of politics.
'The power of words is fundamental to political life. They help to influence, convince, change minds and appeal. By looking through the history of the left, this book provides a clear demonstration that what you say, and how to say it, really matters.'
Philip Collins, chief leader writer and columnist for The Times, and former chief speech-writer for Prime Minister Tony Blair
'A refreshing reminder that Labour politicians are able to speak with clarity, passion and humour – required reading for today's cohort.'
Matthew Taylor, former Downing Street political strategist
'This book has pulled off the difficult trick of bringing together the varied thinking and views of the left. It captures the seriousness and also the humour of the left. It's a must for anyone interested in the Labour Party, or in wider British politics.'
Paul Richards, Labour activist, columnist, former special adviser and author of Be Your Own Spin Doctor
Buy the book on Kindle from Amazon
Buy the book from Biteback