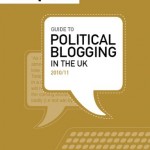 Stuart contributed a chapter, 'The Rise of Consultation'.
Excerpt
The rise of consultation
Now that we all live in the Coalition Government's 'Big Society' that means getting more and more used to our opinions being sought on a range of issues, from the services offered by Councils, to where new developments are built or whether NHS services in your area needs to change.
This trend is only set to continue and social media such as blogs and twitter can help to democratise decision-making, allowing more people to get involved from a broader cross section of society.  Engagement will no longer focus on the needs of a few well resourced NIMBYS but should instead take a broader view of those who will take part and how to allow them to do so.
Over the past twenty years we have moved from a situation where decision-makers did not need to listen to anyone to one where they have to listen.  The availability of technology alongside increasingly onerous legal requirements on organisations to consult and listen mean that online campaigns, blogs and social media have provided people with the power to make themselves heard.
The Conservative-Liberal Democrat Coalition Government uses twitter, Facebook, Flickr and YouTube as ways of keeping the public informed, but is also championing engagement as a way of helping to make the big decisions which it faces.  It is using the internet and social media to consult on major planks of its agenda such as the Spending Review, and which laws and regulations should be got rid of.  The 'Your Freedom' website encourages feedback and the comments left are a mix of tweets and more considered blog posts.
The Coalition's Programme for Government promised a range of new measures which will encourage participation at national and local levels.  David Cameron's Big Society has three core strands – social action, public service reform and community empowerment.  All of this to create communities with 'oomph'.  However, this 'oomph' will only be delivered if it is made easy for the public to participate, and what easier way to do this than limiting contributions to 140 characters?
Buy The Book from Amazon
Buy The Book from Biteback

A guide to public affairs ideal both for people seeking to enter the industry or practising professionals.
Public Affairs in Practice explains how public affairs (PA) is now much more than justpolitical lobbying. Modern PA includes working with other policy-making bodies, such as regulators, commercial organisations and other interested parties.
This is the first book to examine the methods PA professionals use to make an impact.It takes each area of the industry in turn and looks at the tools involved in delivering a PA programme. It also highlights the potential benefits of public affairs, such as protecting an organisation from perceived threats of new regulation; identifying new market opportunities; and raising the profile of an organisation. Case studies and tips from industry professionals make this apractical "how to" guide for practitioners at all levels and students.
Importantly, the authors consider not only established markets the US, UK and Western Europe but also the opportunities presented to companies from these countries by the EU accession states and China, where there are currently very few PA professionals.
Finally, there is a discussion of future trends and developments in PA.
Foreword by Senator George Mitchell, chair of the Northern Ireland peace negotiations.
Part of the Charted Institute of Public Relations (CIPR)  'PR in Practice' series of books.
This book is co-written with Steve John.
Published by Kogan Page and the CIPR, November 2006.
Buy this book on Amazon