The Transport Select Committee has recently announced plans to start an inquiry into national road pricing, over a decade on since the debate for the scheme was lost following a lack of public support and high profile campaigns against the scheme launched by the Daily Telegraph and others.
It is critical to engage in the discussion for this inquiry as the policy-making process is underway.
I discussed how the setting of the discussion, the background and the package will be critical during this policy-making process in an article published by Transport Times.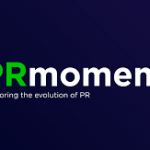 For those who work in public affairs, there are particular challenges. Stuart Thomson, head of public affairs at law firm BDB Pitmans, says: "It's time to take a deep breath before the real political action takes place later this year. The sheer range of possibilities facing us means that those in public affairs need to take a number of steps to gear up for the autumn.
"The demands on us all will be large and leadership teams will be looking for help to navigate the undoubted uncertainty and risk.
"So we need to:
· Work out what the scenarios and timings will mean for your organisation's priorities
· Consider policies for potential inclusion in the party manifestos
· Think about runners, riders, supporters and opponents
· Map out your planned engagement and activity, such as the party conferences, and think about how they could be impacted
"There is, of course, also the small matter of preparing to leave the EU. So it's about scenarios, planning and using the opportunities that could arise. Don't get left unprepared!"
My thoughts for PR Moment.