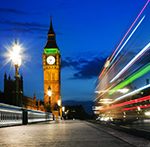 Using all the means at your disposal to shout about an issue is rarely the best way to deal with Government. But sometimes the circumstances dictate it. Brexit now calls for shouting. Organisations do not like to stand too close to the political flame. They worry about the long term implications and the potential regulatory or reputational damage that could come in some form of retaliation. There can also be concern about how customers, donors or other stakeholders will react as well. Government normally reacts badly to be shouted at especially if it hasn't been given adequate opportunity to deal with the issue. But for many, the situation with Brexit is now so serious that there is little choice but to raise the volume. The timescales involved, the apparent inability of Government to find a solution or come to any conclusions is limiting the scope of activity. Many will choose to work with their trade or representative bodies. But given that they have to balance often competing views, they may not be as robust as some would wish them to be. Others can be reluctant to change, or develop, a position once it has been agreed (which can have taken an awfully long time to craft!). But two recent business examples show that this can happen. London First has developed its position to push for a second referendum and have pushed it through channels such as Politico's London Playbook. The CBI meanwhile felt able to issue very strongly worded criticism of John McDonnell's plans made during his speech at the party conference. Some will be looking for them to shout just as loudly on the Brexit issue rather than the current more conciliatory tone. In current circumstances, adopting a more vocal position is also not just about letting Government know. It should also be considering a wider Parliamentarian audience as well. Having a clear idea of your audience and what they can really do is just as important as in any other public affairs setting. It is, of course, perfectly possible to make a vocal case for any position on Brexit – deal, no deal etc. Both sides need to hear from supporters. However, given the position currently adopted by Mrs May – no changes to her red lines, no extension to Article 50, no ruling out No Deal etc – then those looking for changes in those position need to be particularly active. Certainly time is running out but it is also the case that the 'proper channels' have been exhausted. Everyone has information to government departments, has delivered the information and data that politicians have demanded but little has happened. Many feel that there is a disconnect between these official policy making channels and the political decisions taking place. The link has been lost. The only decision being made in relation to Brexit are political ones. So under these circumstances, a louder voice is needed and the justification is there. This is not simply a knee-jerk reaction but a perfectly sensible response to the position that organisations find themselves in. Of course, adopting a louder voice is not risk free but this needs to be balanced against the risks of the alternative. If anyone feels strongly then now is the time to shout. .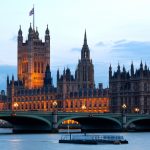 Anyone considering how to engage with Government and politics in 2019 needs to consider the political realities and their impact. It shows the scale of the task ahead.
There is no doubt that Brexit has dominated all else for a long time. It is sucking the time and the energy of central government and civil servants, as well as being the focus of media attention. This is a problem that all organisations are having to cope with. A 'half time' review of Andy Burnham's term as Mayor of Greater Manchester in the Manchester Evening News highlighted that Ministers have been 'distracted' by Brexit and the impact this is having on decision-making. The same though can be said for a range of organisations, businesses and local authorities. The challenge is constant and consistent whatever Minister's may claim in public.
2019 will be no different although the context will doubtless change whether we leave the European Union in March or not, delayed or otherwise. But it is not the only reality of the year.
Leaderships up are for grabs – Theresa May's announcement that she won't fight the next election as leader of the Conservative Party has fired the official starting gun on who will succeed her. Every comment, policy announcement, or campaign supported by a Minister, will now be seen through the prism of the (at some point) forthcoming leadership election. Campaigns or issues picked up during this time could be seen as the preserve of that Minister so might not do it any favours. Leadership elections also have a tendency to make parties look inwards rather than outwards. Jeremy Corbyn too should not consider himself completely safe. His handling of Brexit, a vote of no-confidence in the Government or the PM, and the perceived distance between him and the party members over Europe, starts to put a question mark beside his long-term prospects. For the first time there is a danger that he isn't the new messiah but is instead a very naughty boy…
There will be very few sensible political decisions – Government and Ministers often have a tendency to grab hold of policies in an attempt to show that they are 'in charge'. As has been shown with the recent 'crisis' of migrant crossings of the English Channel, this does not always result in well-considered policy announcements. This is also mixed-up in the positioning over the leadership election. This can also lead to…
A tendency to grandstand – in the absence of anything sensible to say and the Government's inability to make decisions, Ministers will resort to grandstanding often in set-piece speeches and events. This will especially be the case at events where media coverage is guaranteed (see CBI, British Chambers of Commerce annual conferences etc).
A need to demonstrate power – a hangover from the Brexit referendum will be the need for Government, and Ministers, to be seen to be taking on vested interests, elites and taking back control. The implications of this is that high-profile organisations and individuals, big businesses, dominant players will be seen as fair-game for Government. This will be especially true for 'big business'. Government will want to hold them to account especially the more that stories swirl around of 'misbehaviour'.
An eventual focus on the next election – towards the end of the year, all the political parties will start to realise that they are in the early stages of a General Election campaign and need to pull themselves together. This, of course, assumes that the Brexit votes do not trigger an early election…! In a similar vein to demonstrating power, the next set of manifestos and the preparation work for them, will focus on what Government can really do. A move away from a managerialism model of Government to one of strident and muscular interventionism – Government demonstrating control.
What does all this mean for public affairs and political engagement?
I would argue that it means there will be a greater need for political engagement as Government seeks to exert more control post Brexit and challenges existing policy settlements. The impact of politics and political decisions on organisations will only increase and we all need to prepare for that.
We could see a period of Government hyper-intervention some of which may be positive, some of which may be negative. All of which though needs to prepared for.