Dr Stuart Thomson Chart.PR is a political communications and public affairs consultant.
Winner of Current Affairs Online Influencer of the Year 2020.
"One of our foremost public affairs practitioners."

"One of the finest public affairs consultants and PR education trainers."

"Most insightful."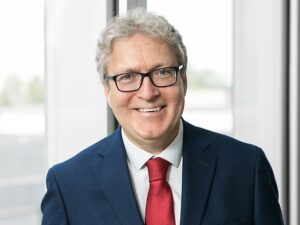 He advises on public affairs strategies including political and corporate communications and reputation management. His work also includes consultation and planning communications and he has advised on a number of high profile media relations and crisis communications programmes.
Stuart runs his own consultancy, CWE Communications.
He was previously the Head of Public Affairs at BDB Pitmans where he worked between 2005 and 2022.
Stuart graduated from the University of Aberdeen with a degree in Economics and Politics before completing a Ph.D. from the same institution. His thesis, 'The Social Democratic Dilemma', went on to form the basis of a book published by Macmillan.
This site highlights Stuart's work, reproduces some of his material and introduces the range of issues he has written on. His books and articles cover a number of subjects including social democratic politics, the Labour Party and its history, the development of the left, political activism, trade unionism, British politics, communications, lobbying and corporate social responsibility as well as a number of other business issues.
He began his career in communications with the Rowland Company, part of Saatchi & Saatchi, before moving to Upstream, part of DLA Piper, a global legal services organisation where he was a Director.
Stuart is an honorary research fellow in the Department of Politics and International Relations at the University of Aberdeen and the author of several books including 'New Activism and the Corporate Response' (heralded as a book that "every aspiring business leader should read" by MIS Asia), 'Public Affairs in Practice' and 'The Dictionary of Labour Quotations' which was published by Britain's leading political publisher, Biteback. His most recently published book, 'Public Affairs: A Global Perspective' has been called 'an absolute treasure-trove' and is a recommended read by the Government Communication Service (GCS).
Stuart regularly writes and lectures on a range of business and political issues and as well as blogging he contributes to the Huffington Post and has written for the CBI, UKTI, Total Politics and LabourList. He is also an adviser to the Entrepreneurs Network (TEN).
He has appeared on Sky News, BBC 5 Live, BBC World, the Today programme and on Ukrainian TV and has been a judge for both the Public Affairs News and PR Week Awards.
He is a former associate editor of Renewal: the Journal of Labour Politics, and has also contributed to other political and business publications.
Stuart was listed as one of the Top 100 Public Affairs Consultants by Total Politics, has been judge for Public Affairs News and Public Affairs awards, and for the PR Week Awards. In 2014, he was shortlisted for the IoD and CIPR Director of the Year award.
He is also a CIPR and PRCA trainer running public affairs courses.
Outside of work, Stuart enjoys reading crime novels, watching Nordic Noir, and listening to music. He also plays the guitar. Stuart lives in North London with his wife, Alex and their children.