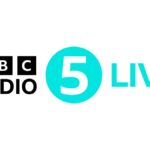 I was delighted to discuss Liz Truss and her comeback on the Stephen Nolan's BBC 5 Live show, 5 February 2023.
You can listen from around 49m12s.
Liz Truss, the new Conservative Party Leader, will no doubt consign levelling up to the dustbin of political ideas. Along with terms such as the Big Society, levelling up will soon be a distant memory. But the political need to rebalance the UK will remain.