My article from the December 2020 edition of Air Quality News reflecting on the recent government announcement that the sale of new petrol and diesel cars will end in the 2030 and the need for the government to follow through with its green agenda at large.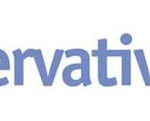 Communities up and down the country are seeking to address the air quality issues. This is not just a health matter; successfully dealing with air quality delivers educational improvements and can be part of the government's post-Brexit agenda, provided the government gives them the necessary tools.
My full article for Conservative Home is available, here.