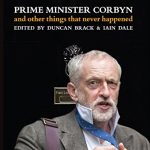 Welcome to the world of political counterfactuals, where scholarly analyses of possibilities and causalities take their place beside enthralling fictional accounts of alternate political histories – all guaranteed to enlighten and entertain (or make you shudder at the thought).
From a permanent union between France and the UK in 1940, to a 'Yes' vote in the Scottish independence referendum of 2014, to Jeremy Corbyn becoming Prime Minister in 2020, get ready to see a century of political history turned on its head with twenty-three expert examinations of things that never happened (or likely never will) – but easily could have if events had so conspired…
Read my chapter on what is…? David Miliband had beaten Ed Miliband to the Labour leadership?
Buy
Prime Minister Corbyn: And Other Things That Never Happened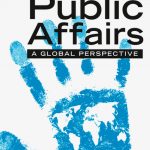 In our highly politicized world, public affairs plays a more important role than ever not just in how each nation functions and internally but how it is presented and interacts on the global stage.
Buy Public Affairs: A Global Perspective
With an extensive introduction to lobbying and public affairs in individual countries, this book covers the main changes in recent years including the regulatory environment; nature of the sector/main players, consultants vs in-house; key challenges for the sector; issues of political importance; key practices, main avenues of political engagement (institutional) and methods (briefings, meetings, media) as well as providing compelling conclusions on the likely changes and future direction of public affairs.
Contributors:
Lionel Zetter (UK); Kajsa Stenström (Brussels); Cornelius Brand (Germany); Eric Schell (France); Laura Florea and Andreea Dobra (Romania); Huw Williams (Canada); Spiro Anastasiou, John Harbord and Margaret Joiner (New Zealand); Toby Moffett (USA); Michael Sugich (Middle East); Robert Magyar (China); Davis Hodge (Brazil); Valerie Pinto (India); Andrew Escott (International); Stuart Thomson (The Future)
"Stuart Thomson's book provides a much needed resource and a useful analysis of public affairs – its purpose and value.
And the international perspective with country by country comparisons is a worthwhile guide to those whose challenges go beyond one nation's borders"
Sir Lynton Crosby, AO – Co Founder, C\T Group
"Effective engagement is the heart of effective policy development and politics – feedback and fresh ideas are the best tools for better legislation and ultimately governance. This book is a must for anyone who wants to know how to put this into practice – it shows the value of good public affairs advice, placing it firmly at the heart of political systems across the world."
Stella Creasy, Labour and Co-operative MP for Walthamstow
"Global Public Affairs is essential reading for students of government and politics around the world. As a member of the Helsinki Commission from the US Congress, I visit many countries. I see different versions of democracy. I am fascinated by what practitioners of democracy do and the very instructive stories in this volume make the subject even more illuminating and interesting."
Congressman Steve Cohen of Tennessee
"As trade agreements expand it has never been more important to understand how advocacy is done in countries around the world. Global Public Affairs offers rare insight from local practitioners on how to get things done and provides an opportunity to learn from the best advocacy practices around the world. This book shows how public affairs is done right, wherever you are operating."
Hon. Jean Charest, Former Deputy Prime Minister of Canada and Former Premier of Quebec
"This book is essential reading for those seeking to stay in tune with the evolving practices of public affairs in a fast moving world. Robert Magyar's insight into PA developments and market trends in China will prove especially useful for any company or organisation attempting to navigate the ever-changing government, policy and regulatory environment in the PRC."
Craig Hoy, Executive Director, PublicAffairsAsia
"An absolute treasure-trove: written by top public affairs professionals and covering a wealth of different countries, it provides myriad, real-world insights into a business every bit as vital to politics and policy these days as elections are. Highly recommended for practitioners, academics, and anyone wanting to find out what it's all about."
Tim Bale, Professor of Politics, Queen Mary University of London
"This excellent book dearly demonstrates that public affairs is now a global industry. It highlights the similarities – and the differences – in the way in which lobbying is practiced in different markets worldwide."
Francis Ingham, Director General, PRCA
"Like it or loath it, this book shows the public affairs industry is now part of political processes across the world. Policy makers, businesses and NGOs, as well as budding and experienced practitioners, need to understand how it works and this collection gives a lively insight into this often private world."
Dan Corry is CEO of third sector think tank and consultancy NPC and a former Treasury and Downing Street adviser
"A first class book that provides insight into a little discussed part of the political process. To learn more about what lobbying and public affairs means across the world is both fascinating and hugely empowering. So many of the big issues we face are global, and NGOs as well as others need to respond to this. By increasing our understanding of global public affairs, this book will help more of us to influence policy, whoever we are and wherever we live."
Tom Franklin, Chief Executive, Think Global